Dear Players,
Easter Event will start on April 1st, at 00:00 GMT+0 and we are more than excited to celebrate it with all of you!
The event will have a duration of 7 days and will be divided into 2 parts:
In-Game Event
Every scheduled Event will be canceled during Easter Event.
Each town will be visited by the White Rabbit that will give you the Easter Quest. By accepting it, you will receive an Empty Basket, and you will have to collect Easter Eggs to fill the basket. You can gather 20 different types of Easter Eggs all accross the server.
Once you placed every egg in it, click on it again and it will transform into a Basket with Eggs, which you can bring back to the White Rabbit.
Repeat this process as many times as you can, the White Rabbit will keep the count.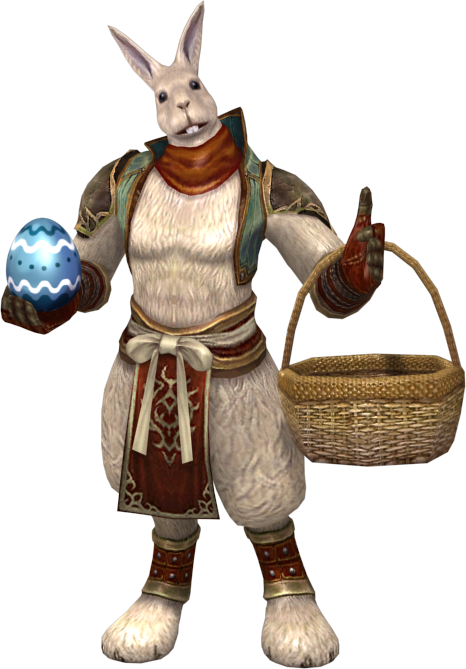 You can obtain Easter Chests for every time you fill the basket completely and deliver it to the White Rabbit.
IMPORTANT:
The rewards are ONLY given after the Event ends!
If you click on "HAPPY EASTER", you will lose your Basket permanently and you WILL NOT be able to fill it anymore! Please be careful not to click in that message!
We are NOT responsible if you lose your Basket after clicking by mistake on "HAPPY EASTER"
You can only drop the eggs from the Easter Metins close to your level.
The White Rabbit will be available for 7 days AFTER the Event ends.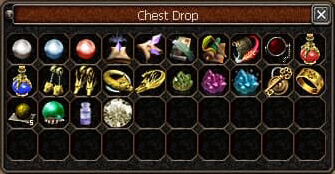 You will need 20 different types of eggs to fill the basket, you can check at any time which eggs are missing by clicking on the basket.
Low level players may get the Easter Gem, it works like a radar, pointing out where the closest Easter Metin is.
The Easter Metin Stones will be spawned in the following Maps:
Bokjung Area;
Bakra Area;
Ice Mountain:
Infernal-Flame Field;
Sahara Desert;
Dragon Valley;
Dark Temple;
Ghost Forest;
Red Wood Forest;
Snake Field;
Giants' Wasteland;
Heaven's Lair - 1;
Heaven's Lair - 2;
Fugitive's Cape;
Gautama;
Nephrite Bay;
Thunder;
Enchanted Forest.
Every day, there will be a Random Special Event! So, please pay attention to our announcements in both Game and Discord!
Forum Event
Take the best screenshots you can during the Easter Event. Be as creative as you can. You are allowed to edit them. The best 4 artworks will be rewarded with Tec Points!
Surprise us with a video of this year's Easter Event! It has to be recorded this year and it has to be about our Easter Event. Show us your creativity!
Every day it will be available a puzzle for you to solve. I will only accept the answer via private message. The fastest player to send me the correct answer via private message will be rewarded with an Odin's Ring when I announce the winner on this thread!
Show us pictures of your Easter celebrations! The best and funniest 4 pictures will be rewarded with Tec Points!
In this special event, we will ask you to make an Easter Basket in real life, take a good picture of it and share it in this thread or send me a private message with it.
You are allowed to use whatever tools you want to (f.e. painted eggs, little selfmade chicken, etc.)
IMPORTANT: The basket has to include some reference of our server!
Please post your restults in this thread and once the Event is over our team will decide which baskets are the best!
Every participant will receive a small reward for their effort!
Additionally, there will be some Cosmetics available in our Item Mall!

Costumes:
Hairstyles:
Pets:
Mount Skins:
Weapon Skins:
Sash Skin:
We wish you have fun farming all the eggs and Happy Easter!
Kind Regards,
Metin2 SG Team