Dear Players,
The best time of the year has come once again! And we are more than happy to celebrate Christmas Season with you!
Christmas Event will have a duration of 7 whole days and will start on Friday, December, 18th, at 18:00 GMT+0 and will end on December, 25th, at 18:00 GMT+0.
During this period, everyone will benefit from 25% Experience Bonus!
You will be able to participate in both In-Game and Forum Events! Be sure not to miss any!
IMPORTANT: All the scheduled Events will be canceled during the whole Christmas Event !!!!
In-Game Events
Main Event:
During the whole event, every player, above Level 30, will be able to drop Christmas Gift Boxes in every monster close to their Character Level.
Additionally, Christmas map will be available for players Level 75+ with acess to a special Dungeon!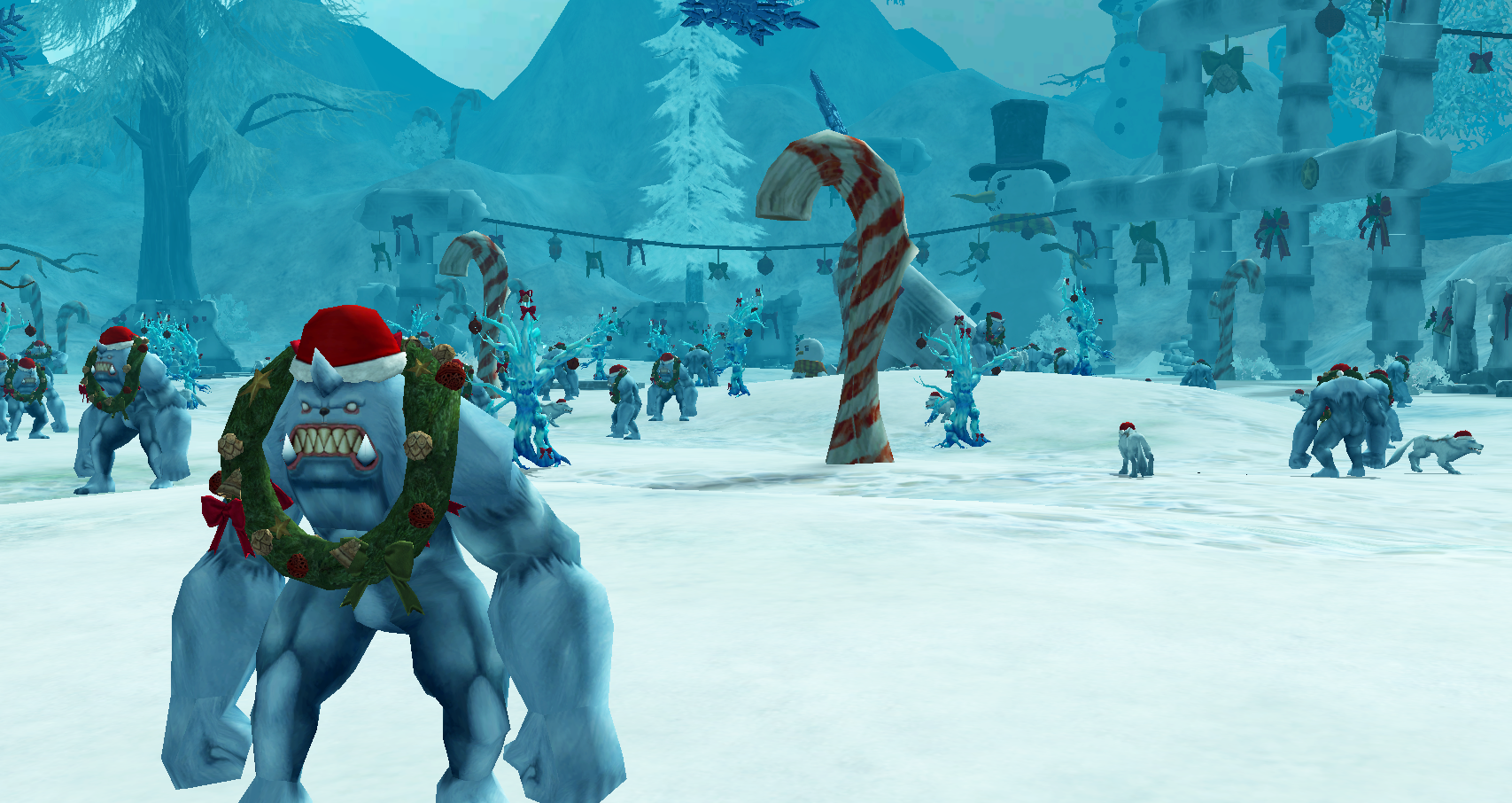 This map will still be available after the Christmas Event ends until January, 1st.
You can enter in this Map with a special entry pass, which can be obtained in 2 ways:
- By crafting it in the Santa Claus NPC;
- By buying it in our Item Mall.
This pass will have a duration of 14 days.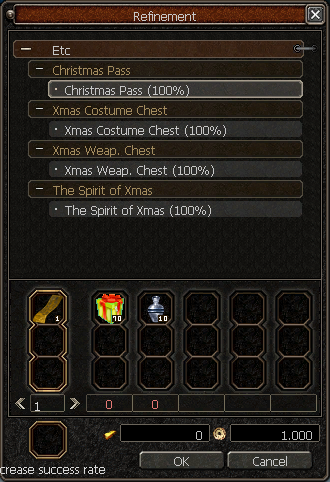 What can you drop in this special map?
- The monsters inside the Map will drop Red Christmas Socks and Christmas Coins.
- The Metin Stones inside the Map will drop Blue Christmas Socks and Christmas Coins.
To access the special dungeon, you have to speak with the Christmas Elf NPC, located close to the entrance of the Christmas Map.
You can check the guide of this dungeon [DUNGEON] Christmas Hall
What can you craft with these items?
- Christmas Gift Box: Christmas Pass.
- Red / Blue Christmas Socks: Costumes / Weapon Skin Chests.
- Red / Blue / Green Christmas Socks: The Spirit of Xmas box.
- Christmas Coins: Used to enter in the Christmas Dungeon.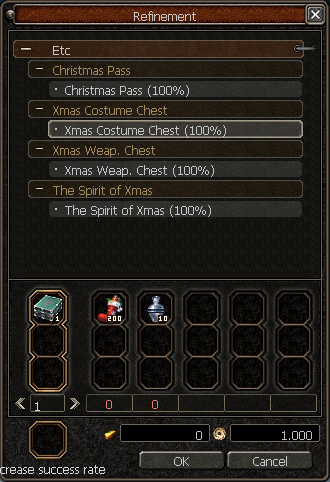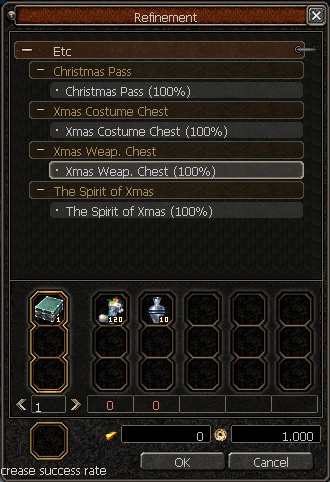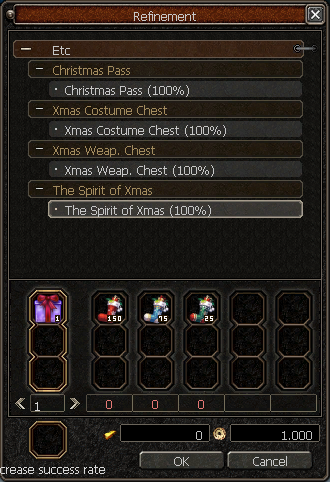 Side Events:
- Good Ol' Santa:
Good Ol' Santa will appear at a random time of each day to share some gifts with all of you! Pay attention to our announcements!
- Surprise Events:
Apart from events already mentioned, there will be a surprise event held every day. These events will also be announced in this thread every day.
The prizes for these random events can be Costumes, Mounts, or some other Item Mall stuff, so be on your toes, and don't miss any update!
Forum Events
- Crosswords Puzzle:
Each day of the Event there will be a new puzzle. Each Player should solve it and send the correct answer via private message, on Forum, to [SMOD]Tary.
The first player who sends the private message with all the correct words in each day will be rewarded.
Only the answers sent via private message will be accepted. Any answer given here or in my wall will not be considered.
- Screenshot Event:
Take screenshots of your best moments in the Christmas Event and share them with us!
They can be about your best moments in the event, about Christmas Events or simply just some good selfies!
You can use any editing program to edit your screenshots, and they must be taken on the present year.
We will reward the best 4 screenshots and every participant will get a participation reward! Suprise us and be creative!
- Video Contest:
We will be reward the best video about this amazing holiday!
Be creative and suprise us! Every participant will get a participation reward!
- Picture / Selfie Event:
You can send us your pictures of how you celebrated this Christmas Season. You can share with us your gifts, your sweets, your food (specially your food!), just be creative!
The 4 best, funniest and most creative ones will be rewarded! Every participant will get a participation reward!
- A special Letter to Santa Claus:
We wanna know all your wishes to Santa Claus, so write a letter to him!
The 4 most creative ones will receive some handome rewards! Every participant will get a participation reward!
On behalf of Tec Interactive we would like to wish you Merry Christmas and a Happy New Year.
Kind Regards,
Metin2 SG Team