Dear Players,
hereby some informations about the new dungeon, the Red Dragon Castle, implemented on 13/02/2014.
The Dungeon Entrance is in the Infernal Flame Land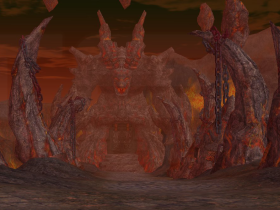 Every players from level 100 and above can enter. A party of at least two players is required. The NPC at the entrance will give a free Hell Passage once, the other times you will need a Passage Ticket. Every monster in the area is Fire Type. Fire resistance lower the damage. They don't have any weakness.
Once inside head to the Castle Gate and activate the Timer.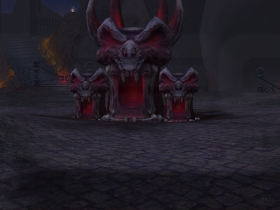 You have 1 hour of time to complete the dungeon and after you start it, whether you fail or success, the party will have a 30 minutes cooldown before attempting again.
Every trials is blocked by a lock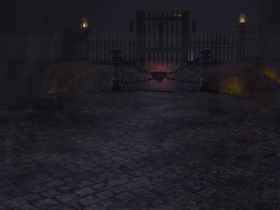 From the Castle Gate you can remove the first lock and start the first trial.
There are a total of 6 trials, they are always the same but their order is never the same. Whenever you end one trial, you can start the next at the Castle Gate.
#1 Trial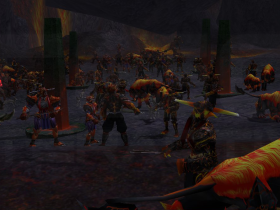 Just like the 5th Floor of the Demon Tower, there are 8 seals and every monsters in the area has a chance to drop the unlock key. However, you must remove the pillars in the correct order. If you mistake the key will disappear. Team working and good memory are necessary.
#2 Trial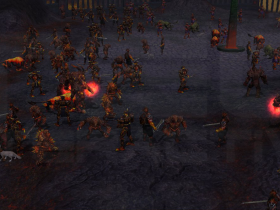 Just like the 8th Floor of the Demon Tower, there is 1 seal called Hell Gate. Every monsters in the area has a chance to drop the Hell Gear. Use it on the Hell Gate to end the trial. However the Hell Gears dropped may not be the real ones.
#3 Trial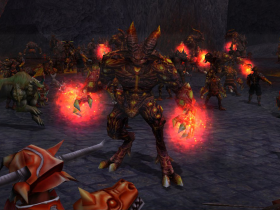 Kill the monster Ultra Agni.
#4 Trial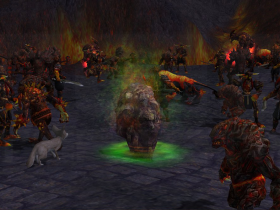 Break the Metin of the Red Dragon.
#5 and #6 Trial:
You will have to obliterate any monsters in both trials.
Once every trial is done you may procede to the Boss Room using the Castle Gate.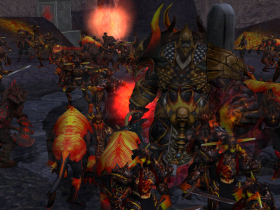 Kill Yamachon the Flame Lord to end the dungeon.
Drops:
Along with other drops, Yamachon may drop the rare Flame Keystone used to create the new Spiritual Stones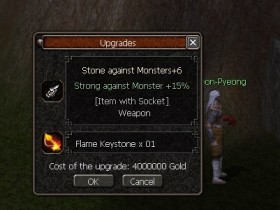 Kind Regards,
The Tec Interactive Team.